Not to be confused with the Album Cities.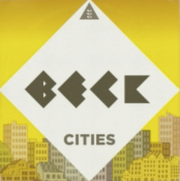 Cities is the first level in the album Cities. It appears to be in a city after a war.It includes vaious entities, such as a bomb or missiles
Watch out for missiles. thy will bounce back as soon as they touch something.
There are abjects that sing and say things like "There's a hundred Dead Cities out side...".